Updates : 2/16/2016 to our pages.


Congrats! To Hunter winning intermediate showmanship at the Florida state fair!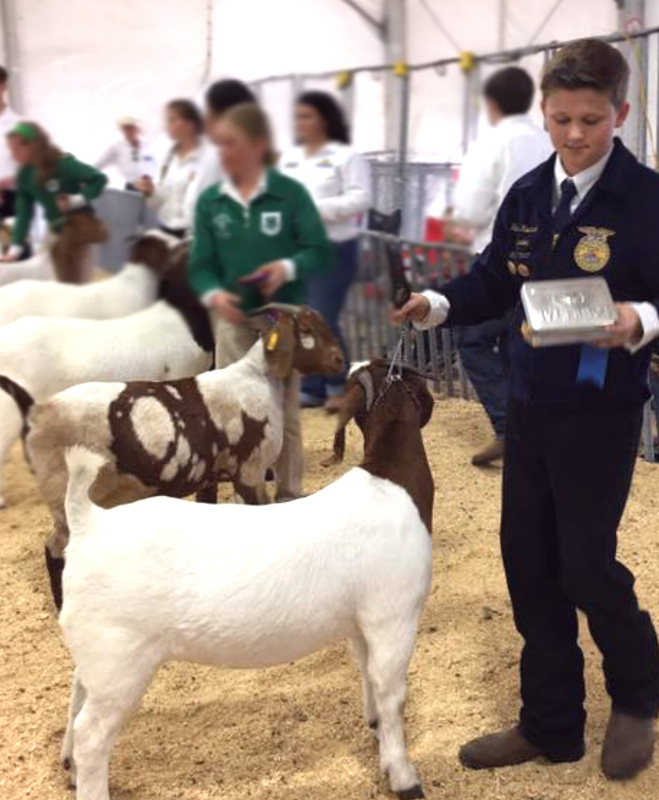 Pictured above is Hunter with his Boerderline Farm doe NOVA @12 months old. Contact us today to purchase an outstanding show prospect like this!




CONGRATS TO BRADY! Reserve Grand Overall Market wether at Scott county fair in Indiana. Wether purchased from Boerderline Farm.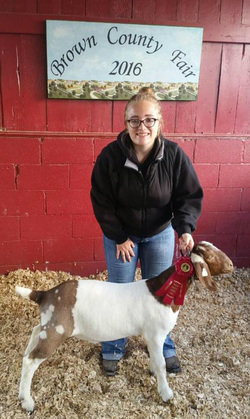 Another great finish!
Sarah contacted Boerderline farm late this spring hoping we had a wether left for her to show at her late September 2016 show in Ohio. We sure did and a really good one, even DAPPLED. He was in a very competitive class and did well taking second place. He was turnng heads to be a dappled and be that good! This is the future here at Boerderline farm, competitive colored goats!
---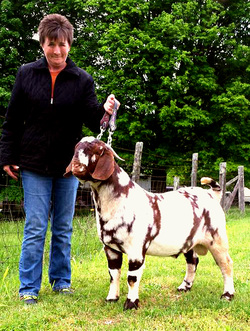 New Jr herdsire. CRA3 BDLF Copper Still. "Copper" is an extremely Flashy young buck shown here at just 7.5 months of age. We saw great potential when we agreed to purchase this EGGStra Teflon ennobled /Lazy S-T Coppertox bred buck. He is a very complete buck with huge bone and power at this age. His coloring is only a plus to us. If you are interested in semen, we will be collecting him in early 2016. Please contact us to get on the list.
---
CRA3 BDLF Copper Still NOW COLLECTED!! Semen for sale. Contact us today.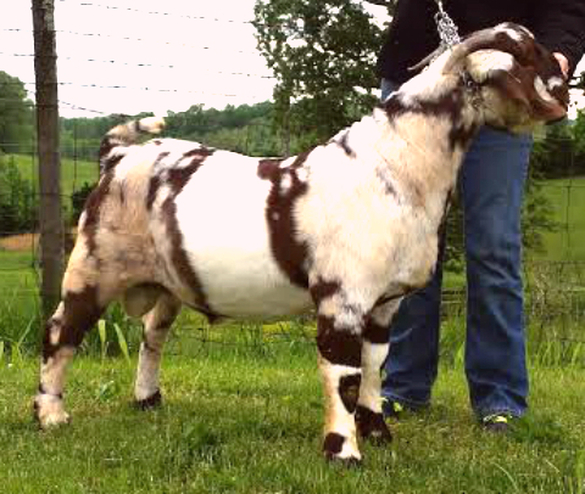 TAP IS NOW COLLECTED! Straws are $50.00 each or 3 for $100. Limited amount available.
starting the 2016 show season with multiple points earned and multiple wins in Georgia! We are very proud of this buck "Tap" ABGA#10674609 now with 110 points earned in first few months of shows. Dont hesitate to breed to this up and coming buck. Picture is at just 15 months of age!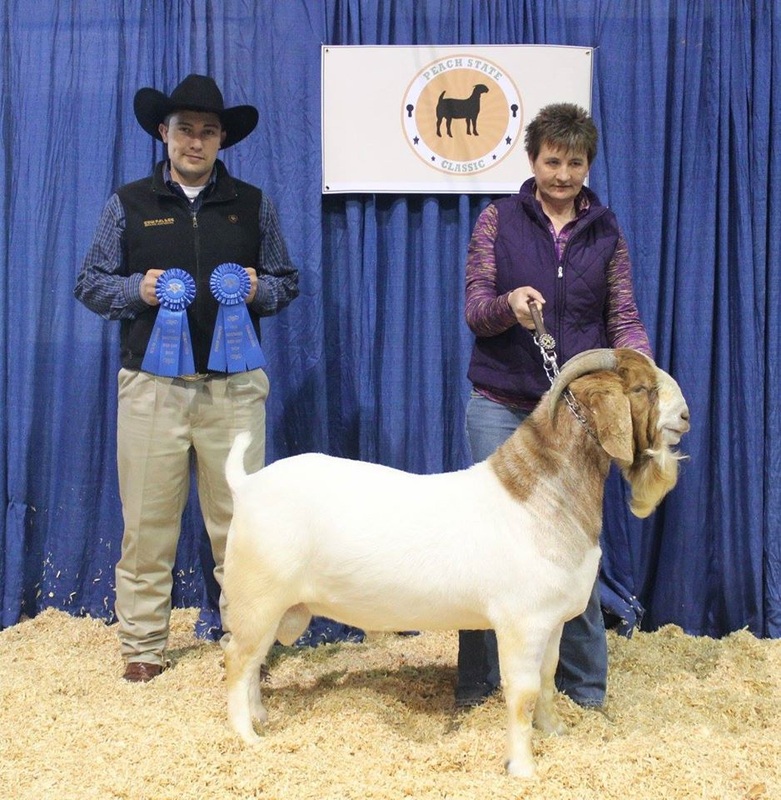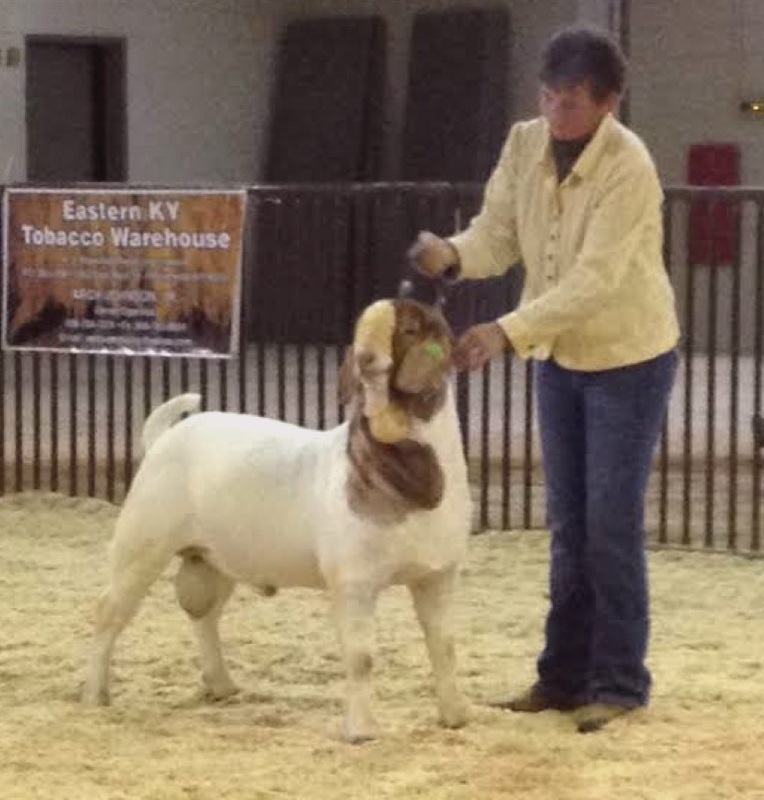 "Lightning" winning Grand Overall buck, and "Tap" winning Grand JR buck at Harrison County Fair IN with Jessie Cornelius!! 07/18/2015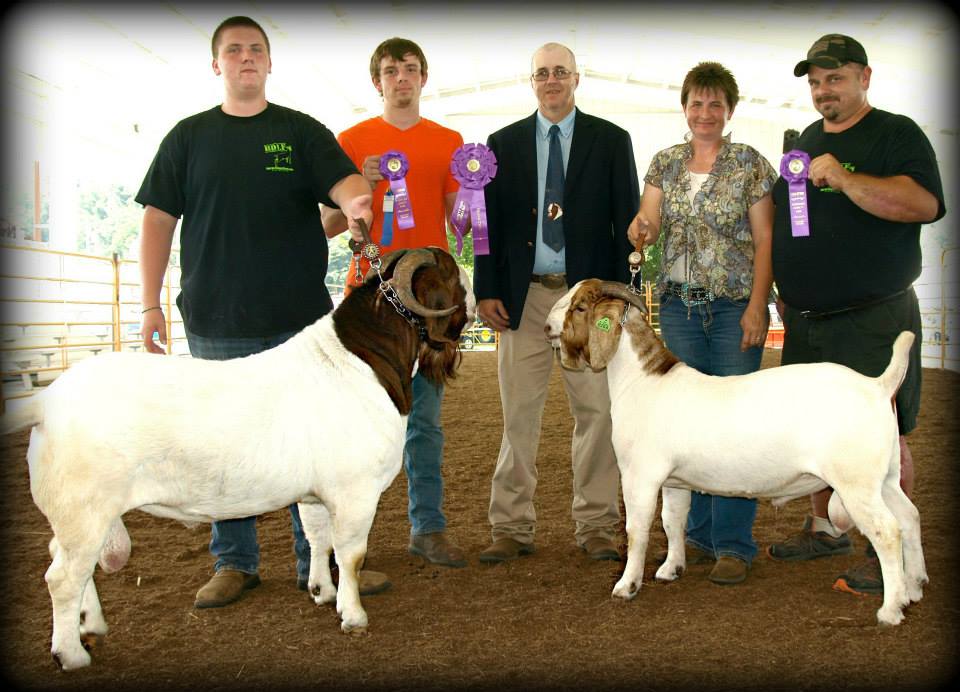 We are very excited to add PETY On Tap to our program and showing him has just been a bonus! We will be collecting him in October 2015. If interested in semen on this HC Flasher ennobled X DCW Bo-Jangle ennobled grandson contact us today!


What a great bunch of buyers we have had this spring already! Thank You to buyers from Illinios, Georgia, Tennessee, Indiana, Ohio, and Michigan!

We wish all of you the best with your animals and look forward to seeing pictures of their progress!
---
Congrats to Eden for the great work and showing the Reserve champion wether and Brady for great work winning champion showman and 2nd in weight class at Scott county fair IN 2015. Both wethers purchased from Boerderline Farm! Thanks you two!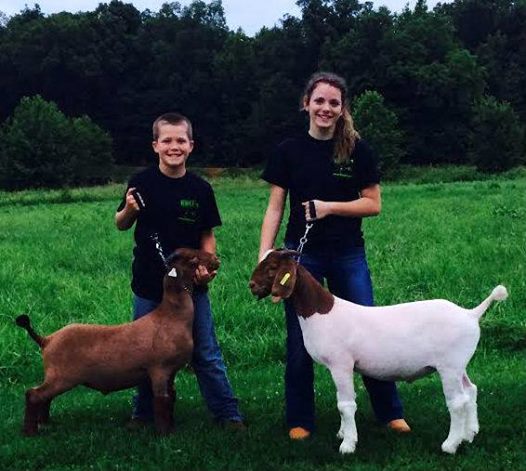 Congrats to Brayden Pennington for the great work and showing of "Frankie" earning Reserve Grand market wether at the Carter county fair KY 2015. Frankie was purchased from Boerderline Farm
above: 2014 2nd place Kentucky proud wether at Kentucky state fair weighing 95 lbs.


We waited to breed our does for February/March kids for 2015. This was done for our 4H buyers, so that the smaller 4Hers could show/brace them easier. Cant wait for Kentucky state fair 2015!!

above: Grand Champion commercial doe at Carter County fair in Kentucky 2014. see below


Congratulations to Brayden Pennington. Grand Champion Market doe BDLF Blues Nova at Carter county, KY Fair. Raised at Boerderline Farm Blue X Dora
Kentucky state fair 2014